Why Participate in the World Day?

For people of faith, prayer and action are intrinsic to the spiritual journey, whether they conceive of them together or separately.
Prayer cultivates faith and mindfulness, while expanding our understanding of a common humanity that calls people to act for the common good. However, prayer does not stop when action begins, and vice versa. Prayer and other forms of worship such as meditation and reflection can gradually transform people's hearts from an attitude of self-concern to compassion. Worship also deepens the spiritual dimension of actions to the point that those actions themselves become a form of prayer.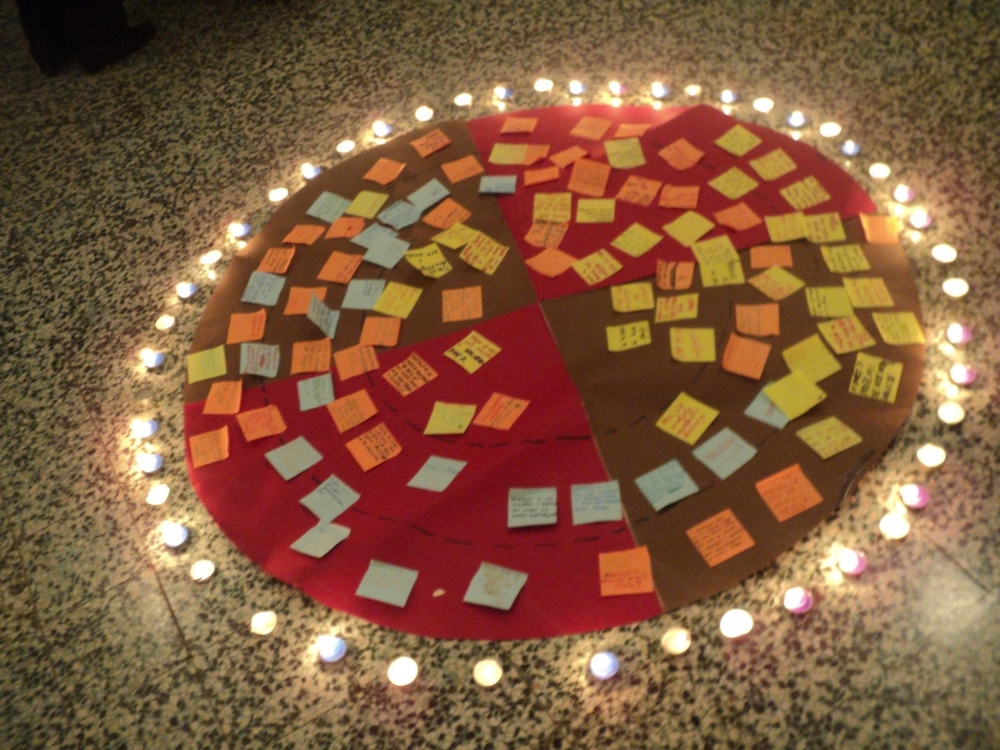 The World Day has become an advocacy platform coordinated by Arigatou International and implemented in partnership with many faith communities and organizations.
It includes spiritual ceremonies and actions bring together children and adults from diverse religious and cultural backgrounds to actively support and promote children's rights and well-being. Some of the key issues addressed are: child marriage; child sexual abuse and exploitation; online child dignity and safety; school violence; child corporal and humiliating punishment; children on the move. Other child rights issues that are increasingly raising concern, such as how climate change is affecting children's well-being, are also addressed.