The world must make faster progress to end female genital mutilation by 2030
It irreparably damages girls' bodies, inflicting excruciating pain. It causes extreme emotional trauma that can last a lifetime.
(Vatican Radio) Pope Francis on Wednesday during his General Audience highlighted that on November 20th Universal Children's Day will be observed.
Speakers from six faith traditions gave inspiring perspectives on the topic "How Prayer Can Build a Better World for Children" on Sunday, Nov. 13, at Hartford Seminary. The program was co-sponsored with Arigatou International – Prayer and Action for Children, which "seeks to bring together people of religion and goodwill to safeguard the integrity, rights and dignity of children and promote their well-being."
The Executive Office of the United Nations Secretary-General is pleased to announce the addition of two new members, Mr. Kul Gautam and Ms. Brenda Killen, to the Every Woman Every Child Independent Accountability Panel (IAP).
On November 17th, Arigatou International- Prayer and Action held a discussion with leading child rights experts and religious leaders on the topic of violence against children, to commemorate the World Day of Prayer and Action for Children, which coincides with the Universal Children's Day (November 20). The Forum on Religious Ideals and Leadership, held in New York, brought together varying voices to address the growing issue of violence against children. Click here for more information on the event and here to view additional activities that occurred worldwide.
Last month, for the International Day of Peace, I wrote about how crucial it is that we build a world where every child can grow up free from violence, safe and sound. But war and armed conflict are not the only forms of violence destroying the precious lives of our children. In fact, it can be argued that poverty is even more violent than war. It certainly claims a terrible number of lives, but the survivors suffer greatly, as well. There are an estimated 1 billion children living in poverty today. It's difficult even to imagine what such numbers mean.
Today, on the International Day of Peace, I would like to add my voice to the worldwide chorus of people longing for peace in these troubled times. ...Read more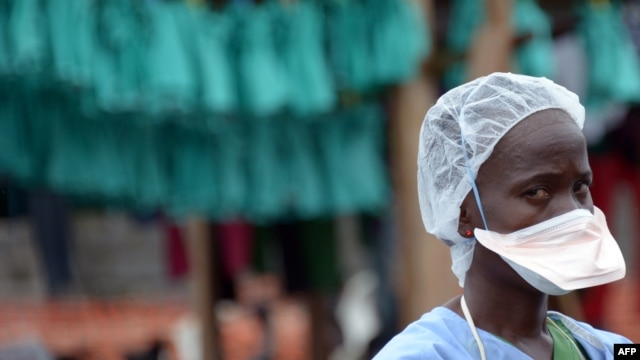 William Eagle
September 15, 2015 4:58 PM
During the height of the Ebola crisis, rumors swirled that health clinics were not only inadequate but also were contributing to the deaths of the stricken who were taken there. Health officials said that because many pregnant women chose to have their babies at home, tens of thousands of children today have not been officially registered.