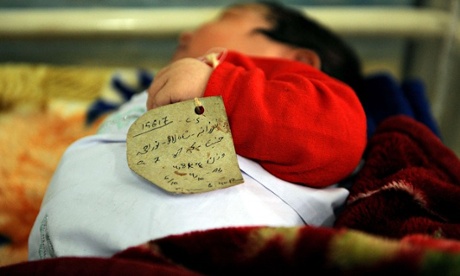 Most are from preventable causes such as diseases like pneumonia, malnutrition and complications in labour, but new research highlights success in Rwanda
More than six million children under five died last year, mostly from preventable causes and almost half in the first month of life, according to the latest UN estimates.
Pneumonia, diarrhoea and malaria were among the leading causes of death, while undernutrition contributed to almost half of all under-five deaths. Complications before and during child birth were also significant.
KATHMANDU, SEP 15 - The government on Sunday launched a national campaign against Corporal Punishment of Children.
The campaign set afloat by the Ministry of Women, Children and Social Welfare on the occasion of Children's Day aims to ban corporal punishment by advocating for amendments in current law and also reaching out to parents, teachers and children to stop the use of physical force.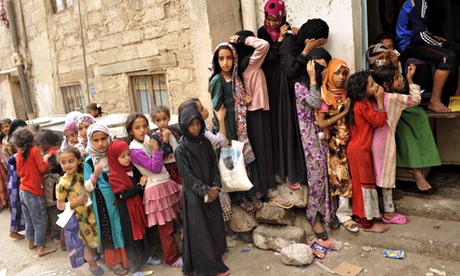 Young people aged between two and 14 experience frequent violence, according to global study published by Unicef
Six out of 10 children between the ages of two and 14 are regularly subject to physical assaults, according to a report that shows violence against children remains largely under-reported and undocumented.
UNITED NATIONS — One in 10 girls worldwide have been forced into a sexual act, and six in 10 children ages 2 to 14 are regularly beaten by parents and caregivers, according to a report issued Thursday by the United Nations' children's agency, Unicef.
Somebody dies by taking their own life every 40 seconds, according to a significant report by the World Health Organization (WHO).
It said suicide was a "major public health problem" that was too often shrouded in taboo.
The WHO wants to reduce the rate of suicide by 10% by 2020, but warned that just 28 countries have a national suicide prevention strategy.
Campaigners said there needed to be more education in schools.
There are fewer than 500 days before the world reaches its deadline for achieving the Millennium Development Goals. These goals contain a set of targets agreed to by world leaders in 2000 to eradicate poverty and hunger, ensure universal primary education and women's rights and improve health across the globe by 2015. With the finish line in sight, it is time to focus our attention on completing the job. We will need every single one of the 500 days we have left.
Whether you celebrate the World Day on or around November 20 or you work on children's issues throughout the year, we would like to hear from you how you try to give expression in and to celebration, worship, meditation, reflection that strengthens and supports your work and action.
There is an alarming rise in the number of Syrian refugee girls in Jordan being forced into early marriages, according to the new figures from the United Nations.
As Orla Guerin reports from Zaatari refugee camp, poverty is forcing some families to effectively sell their daughters to much older men, and there is now an organised trade in young girls.
We stand now at approximately 500 days from the initial target date for the achievement of the Millennium Development Goals set in 1990.
These goals represent the most ambitious shared aspirations of humanity the modern world ever assembled. As we take measure now of the successes and shortfalls of this global effort, redouble our efforts for real, sustained progress in these final 500 days, and establish the framework for beyond 2015, I am inspired by what has been achieved and worried about what comes next.
For humanitarian workers, last year was the most dangerous on record, with 155 killed. World Humanitarian Day – which marks the anniversary of the bombing of the UN headquarters in Baghdad in 2003 when 22 people died – is intended to highlight the plight of aid workers. We profile 10 people working in some of the world's most dangerous areas, who reveal in their own words why they do it.
Click here to read the original article on the guardian.com.