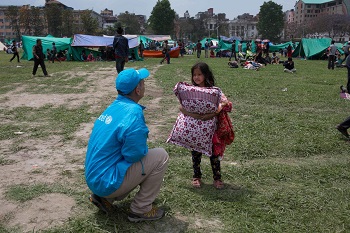 A massive earthquake has devastated children and families in Nepal, claiming the lives of nearly 4,000 people according to the latest count. Over 6,500 people are reported to be injured during and in the aftermath of the earthquake.
Please join all of us at Arigatou International New York as we keep the people of Nepal in our thoughts and prayers.
Click here to read more about the earthquake in Nepal.
The survivors of the earthquake need emergency support. If you are so inclined, make a donation through UNICEF (If you are in the USA, click here).
Or make a donation through the American Red Cross (or contact the Red Cross Committee in your contry).