Global champions and $1 billion investment needed to prevent a lost generation of Syrian children
NEW YORK, 7 January 2014 - UNICEF, UNHCR, Save the Children, World Vision and other partners today called for governments, aid agencies and members of the public to become champions for the children of Syria and support the "No Lost Generation" strategy, which aims to provide those affected by the conflict with the chance to shape a more stable and secure future.
Belgium legalised the right to euthanasia for adults in 2002. Now the Senate has voted to extend the law to children who are terminally ill, and suffering unbearable physical pain. Supporters believe this would be a logical move. Opponents say it is insanity.
(Reuters) - Violent crime against women in Afghanistan hit record levels and became increasingly brutal in 2013, the head of the country's human rights commission said on Saturday, a sign that hard won rights are being rolled back as foreign troops prepare to withdraw.
Last month, academics, advocates, and religious leaders gathered at an event organized by the Council on Foreign Relations during the American Academy of Religion conference to discuss the relationship between religion and child marriage.
Although global rates of child marriage are on a downward trajectory, progress in curbing this practice has been far too slow. The United Nations estimates that one in three women aged twenty to twenty-four —almost 70 million women total — married under the age of eighteen. Approximately 23 million were married under the age of fifteen, and some were married as young as eight or nine years old. The implications are dire: child marriage is linked to poor health, curtailed education, violence, and lawlessness, all of which threatens international development, prosperity, and stability.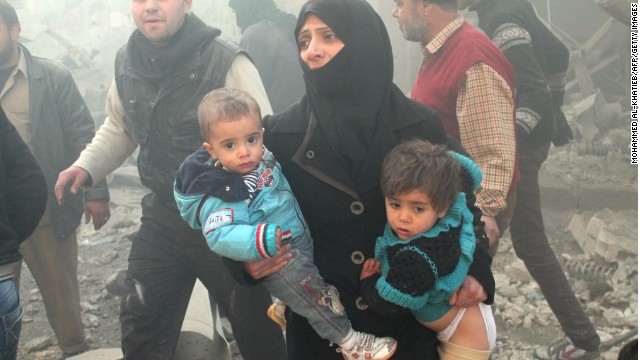 Editor's note: Gayle Tzemach Lemmon is a fellow and deputy director of the Women and Foreign Policy Program at the Council on Foreign Relations. She wrote "The Dressmaker of Khair Khana," a book that tells the story of an Afghan girl whose business created jobs and hope during the Taliban years.
(CNN) -- The world has devoted a great deal of diplomatic energy to securing Syria's chemical weapons. It has yet to do the same for securing Syria's children. Their future is as important for international security and stability, even if the consequences of inaction will take far longer to be seen and felt.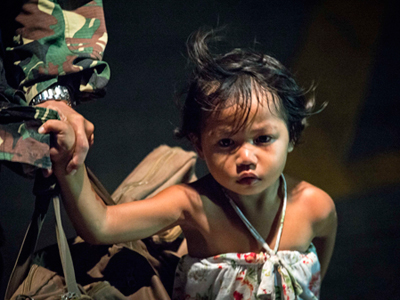 Almost two months after Super Typhoon Haiyan hit the central part of the Philippines, people are still suffering from hunger, dehydration, displacement and emotional stress, as well as another tragedy often linked to natural disasters: human trafficking.
The Hilton Stadtpark hotel, in Vienna, Austria, was buzzing with interfaith dialogue for a full week from November 18. The year-old KAICIID -- King King Abdullah Bin Abdulaziz International Center for Interfaith and Intercultural Dialogue - held a global forum, followed immediately by the Global Assembly of Religions for Peace, the ninth in a series of such events over its 43-year history. Each meeting gathered hundreds of people, from far corners of the world, and costs were clearly well in the millions of dollars. Many basked in the chance to meet and hear interesting and sometimes inspiring people and to test out ideas and dreams. Many also wrestled with questions about what could truly be achieved through such gatherings.
Nearly 230 million children under the age of five around the world have never had their birth registered, which often means they will be barred from education, health care and social security, the U.N. children's agency said.
A report by UNICEF to mark its 67th birthday on Wednesday said globally that amounts to one in three children under five.
New York, 11 December 2013 – The World Day of Prayer and Action for Children expanded its influence as it celebrated the sixth Day of Prayer on Universal Children's Day on 20 November 2013. The World Day was the catalyst for 95 events – held in 51 countries in late November – which brought together secular and faith-based organizations to work to end violence against children.
5 December 2013 – Secretary-General Ban Ki-moon today paid tribute to the millions of young volunteers around the world who are acting globally for social change, marking this year's International Volunteer Day.