(Reuters) - Violent crime against women in Afghanistan hit record levels and became increasingly brutal in 2013, the head of the country's human rights commission said on Saturday, a sign that hard won rights are being rolled back as foreign troops prepare to withdraw.
Last month, academics, advocates, and religious leaders gathered at an event organized by the Council on Foreign Relations during the American Academy of Religion conference to discuss the relationship between religion and child marriage.
Although global rates of child marriage are on a downward trajectory, progress in curbing this practice has been far too slow. The United Nations estimates that one in three women aged twenty to twenty-four —almost 70 million women total — married under the age of eighteen. Approximately 23 million were married under the age of fifteen, and some were married as young as eight or nine years old. The implications are dire: child marriage is linked to poor health, curtailed education, violence, and lawlessness, all of which threatens international development, prosperity, and stability.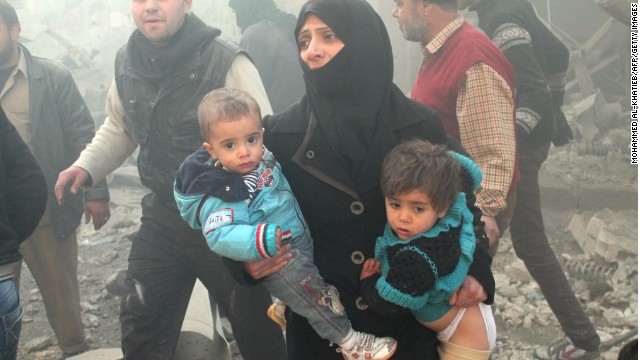 Editor's note: Gayle Tzemach Lemmon is a fellow and deputy director of the Women and Foreign Policy Program at the Council on Foreign Relations. She wrote "The Dressmaker of Khair Khana," a book that tells the story of an Afghan girl whose business created jobs and hope during the Taliban years.
(CNN) -- The world has devoted a great deal of diplomatic energy to securing Syria's chemical weapons. It has yet to do the same for securing Syria's children. Their future is as important for international security and stability, even if the consequences of inaction will take far longer to be seen and felt.