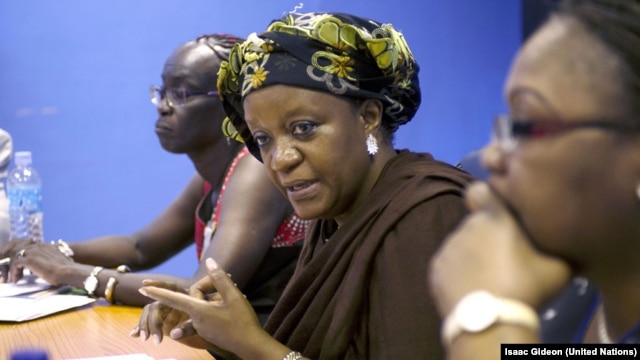 Last updated on: October 13, 2014
BENTIU— Women and children in South Sudan have been the victims of horrific sexual violence since the country plunged into conflict 10 months ago, the UN Secretary General's Special Envoy on Sexual Violence in Conflict, Zainab Bangura, said after a week-long visit.
PESHAWAR: After one of Khyber-Pakhtunkhwa's (K-P) own made it to the world headlines hours before the International Day of the Girl Child, it seems the province has a lot to achieve for its girls.
Reaching across gulfs of age, gender, faith, nationality and even international celebrity, the Norwegian Nobel Committee awarded the 2014 peace prize on Friday to Malala Yousafzai of Pakistan and Kailash Satyarthi of India. The award joined a teenage Pakistani known around the world with an Indian veteran of campaigns to end child labor and free children from trafficking.
The award was announced in Oslo by Thorbjorn Jagland, the committee's chairman, who said: "The Nobel Committee regards it as an important point for a Hindu and a Muslim, an Indian and a Pakistani, to join in a common struggle for education and against extremism."