Reaching across gulfs of age, gender, faith, nationality and even international celebrity, the Norwegian Nobel Committee awarded the 2014 peace prize on Friday to Malala Yousafzai of Pakistan and Kailash Satyarthi of India. The award joined a teenage Pakistani known around the world with an Indian veteran of campaigns to end child labor and free children from trafficking.
The award was announced in Oslo by Thorbjorn Jagland, the committee's chairman, who said: "The Nobel Committee regards it as an important point for a Hindu and a Muslim, an Indian and a Pakistani, to join in a common struggle for education and against extremism."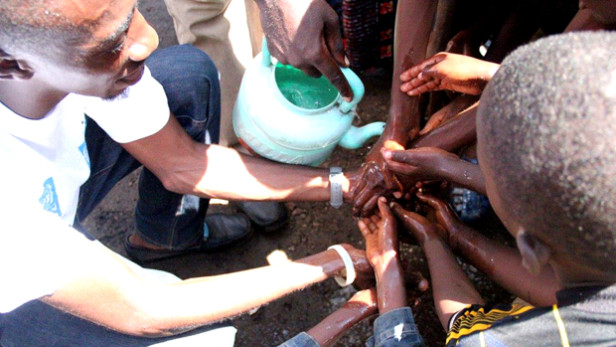 The tragedy of the Ebola epidemic in West Africa extends beyond the immediate lives lost to the disease; it has impacts on a generation of youth living through the crisis — young people who in the case of Guinea are being trained to help stem the disease.
6 October 2014 – Urgent action is needed to refocus urban planning and to provide safe, affordable housing that is appropriate and adequate for our citizens' growing needs, senior United Nations officials said marking World Habitat Day, which is observed annually on the first Monday of October.