Two United Nations agencies today welcomed the first campaign by the African Union to end child marriage, a practice that robs over 17 million girls – 1 in 3 – across the continent of their youth.
"What we are seeing today is an Africa-wide movement of leaders and organizations collectively saying 'No to Child Marriage'," said Martin Mogwanja, Deputy Executive Director of the UN Children's Fund (UNICEF).
OHANNESBURG, May 28 2014 (IPS) - Just 17 years old, Clarisse is already a mother of two, who lives with her husband and his four other wives in rural southern Chad. Three years earlier, she had watched her mom and sisters preparing food for a party one day. At first she celebrated along with everyone else, not realising it was her own wedding ceremony. When she discovered this, she was frantic.
18 May 2014 – With malnutrition and conflict stalking the youngest and most vulnerable citizens of South Sudan, the United Nations warned today that hundreds of thousands of children in the country's most crisis-torn areas are at imminent risk of death and disease, including the threat of cholera.
More than 142 million girls from India to Niger will be married before they turn 18 over the next decade, increasing their chances of being illiterate, victims of domestic violence or infected with HIV, a World Bank report showed.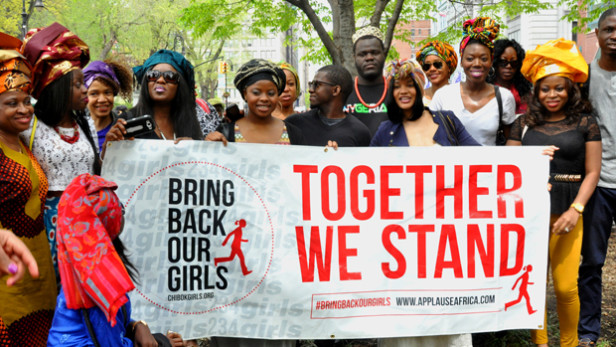 Growing up, Ojonwa Miachi's parents were told not to spend on education for her and her four other siblings — all of whom are female. However, her parents refused to give in to pressure and were determined to give all of their five daughters the education they themselves were fortunate enough to receive.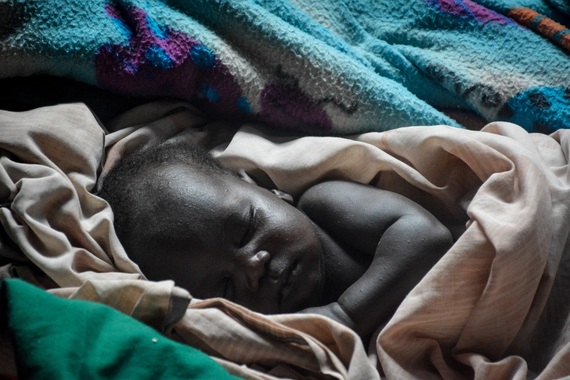 When my first child was born four years ago, no sooner had he entered the world, than the hospital staff handed me a form to fill out. Despite my happy, delirious, sleep-deprived state of mind, I was able to fill out the simple form and hand it off to a nurse. It was really an afterthought for me. I was more concerned with spelling my son's name correctly and how I would change a diaper than what the form actually meant. And yet, about six weeks later, a birth certificate arrived in the mail. I spent three minutes filling out a form but it wasn't until that certificate arrived that the government knew my son existed. This is a right I had always taken for granted and yet it is denied to millions of children around the world every year.
Simply by virtue of where they live, roughly 1.5 billion people are dangerously at risk of becoming a victim of violence this year. Families living in countries, cities and towns torn apart by war and criminal violence are particularly vulnerable. While lethal violence is always traumatic, the intentional killing of children is depraved. Yet more than 75,000 young people die violently each year due to the direct and indirect consequences of armed violence, most of them outside of conflict zones. Not surprisingly, some societies are more affected than others. Brazil -- host to the World Cup next month -- could be considered one of the world's most violent. The nation's homicide rate is classified as well above "epidemic" using World Health Organization standards. Roughly 50,000 are violently killed each year, with at least half of these preventable deaths consisting of adolescents and children.
The campaign for more to be done to rescue over 200 schoolgirls abducted by militants in northern Nigeria is attracting growing attention on social media. Figures show the #BringBackOurGirls hashtag, first used on 23 April, has generated more than 360,000 tweets and retweets so far.
UNITED NATIONS (AP) — A new U.N. report names 21 countries where rape and other sexual violence has been committed in current and recent conflicts, from Afghanistan and Central African Republic to Myanmar and Syria.
Secretary-General Ban Ki-moon's report, launched Thursday, says there is now unprecedented political momentum globally to end conflict-related sexual violence, but more action is needed regionally and nationally to respond to these crimes.
Governance is a process of managing the affairs of a state or an institution through rules, regulations and norms that are negotiated and agreed upon by all key stakeholders. On the other hand, love and compassion are deeply felt personal emotions and sentiments of individuals. It would, therefore, seem that love and compassion do not or need not have a legitimate place in governance.