Nearly 20 years have passed since Hillary Clinton, then America's first lady, told a historic women's conference in Beijing that "human rights are women's rights ... and women's rights are human rights." We should acknowledge that things have moved on a bit since then.
After nearly 100 days of conflict in South Sudan and with rain threatening already limited humanitarian access, the situation for South Sudan's youngest is dire, says UNICEF.
Unless the humanitarian situation inside South Sudan improves rapidly and radically for children and families, nearly a million people - mostly women and children - will face an even greater crisis both inside the South Sudan and in neighbouring countries.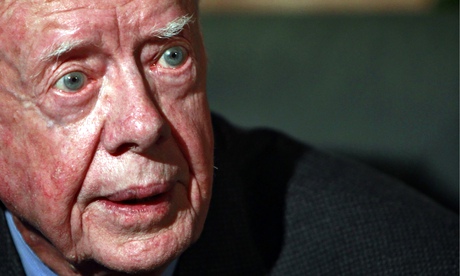 A Call to Action sees 39th US president blame false religious interpretations for female genital mutilation and child marriage
Jimmy Carter is making a "call to action" over discrimination and violence against women, addressing issues from female genital mutilation to child marriage in a new book out in the US this week.
The 39th US president writes in A Call to Action of his belief that "the most serious and unaddressed worldwide challenge is the deprivation and abuse of women and girls", which he says is "largely caused by a false interpretation of carefully selected religious texts and a growing tolerance of violence and warfare, unfortunately following the example set during my lifetime by the United States".