After nearly 100 days of conflict in South Sudan and with rain threatening already limited humanitarian access, the situation for South Sudan's youngest is dire, says UNICEF.
Unless the humanitarian situation inside South Sudan improves rapidly and radically for children and families, nearly a million people - mostly women and children - will face an even greater crisis both inside the South Sudan and in neighbouring countries.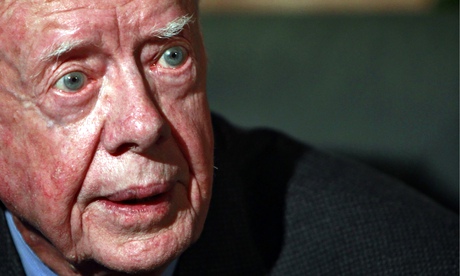 A Call to Action sees 39th US president blame false religious interpretations for female genital mutilation and child marriage
Jimmy Carter is making a "call to action" over discrimination and violence against women, addressing issues from female genital mutilation to child marriage in a new book out in the US this week.
The 39th US president writes in A Call to Action of his belief that "the most serious and unaddressed worldwide challenge is the deprivation and abuse of women and girls", which he says is "largely caused by a false interpretation of carefully selected religious texts and a growing tolerance of violence and warfare, unfortunately following the example set during my lifetime by the United States".
During this week's 58th session of the United Nations Commission on the Status of Women, the global community will come together to reflect on key achievements and challenges in advancing progress toward the Millennium Development Goals (MDGs) for women and girls. This provides an opportune moment to examine the impact of one such challenge: violence against women and girls.
Violence against women and girls has impeded progress on nearly every MDG. This includes efforts to reach the MDG 6 target of halting and beginning to reverse the spread of HIV/AIDS--an epidemic that still disproportionally affects women and girls in many countries. According to the World Health Organization (WHO), one in three women worldwide has experienced physical and/or sexual violence in her lifetime. Women who experience violence also often face serious health consequences, including higher rates of unintended pregnancies, mental health problems, and sexually transmitted infections (STIs), including HIV.