Leaders of Myanmar's four main religions met this week to make a joint 'Myanmar Interfaith Declaration' on the rights of the child.
The declaration expressed their commitment to the notion that every child can enjoy his or her rights according to the United Nations Convention on the Rights of the Child. The commitment was given at an event organised by a partnership between the Ratana Metta Organisation and UNICEF and held at the Chatrium Hotel on April 2-3.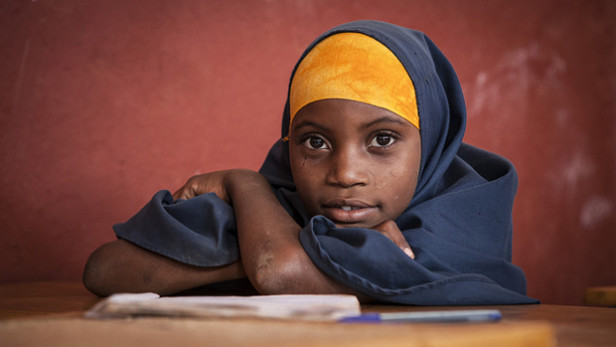 Today, 600 million adolescent girls live around the world, with 250 million of them living on less than $2 a day. Many of these girls are vulnerable from the moment they're born. They're vulnerable to discrimination, inequality and violence simply because they are born female.
The statistics are shocking. Young women in sub-Saharan Africa are up to eight times more likely than young men to be living with HIV. One in four girls under 17 reports experiencing sexual abuse worldwide, with rates being much higher in developing countries. And girls are less likely to be in school than their male counterparts, with parents often putting household duties and chores before education and learning.
Nearly 20 years have passed since Hillary Clinton, then America's first lady, told a historic women's conference in Beijing that "human rights are women's rights ... and women's rights are human rights." We should acknowledge that things have moved on a bit since then.
After nearly 100 days of conflict in South Sudan and with rain threatening already limited humanitarian access, the situation for South Sudan's youngest is dire, says UNICEF.
Unless the humanitarian situation inside South Sudan improves rapidly and radically for children and families, nearly a million people - mostly women and children - will face an even greater crisis both inside the South Sudan and in neighbouring countries.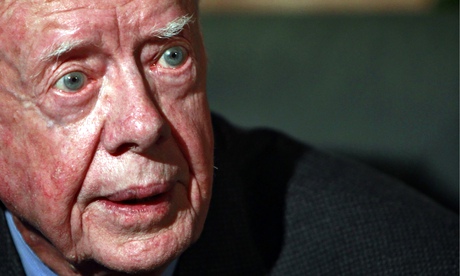 A Call to Action sees 39th US president blame false religious interpretations for female genital mutilation and child marriage
Jimmy Carter is making a "call to action" over discrimination and violence against women, addressing issues from female genital mutilation to child marriage in a new book out in the US this week.
The 39th US president writes in A Call to Action of his belief that "the most serious and unaddressed worldwide challenge is the deprivation and abuse of women and girls", which he says is "largely caused by a false interpretation of carefully selected religious texts and a growing tolerance of violence and warfare, unfortunately following the example set during my lifetime by the United States".
During this week's 58th session of the United Nations Commission on the Status of Women, the global community will come together to reflect on key achievements and challenges in advancing progress toward the Millennium Development Goals (MDGs) for women and girls. This provides an opportune moment to examine the impact of one such challenge: violence against women and girls.
Violence against women and girls has impeded progress on nearly every MDG. This includes efforts to reach the MDG 6 target of halting and beginning to reverse the spread of HIV/AIDS--an epidemic that still disproportionally affects women and girls in many countries. According to the World Health Organization (WHO), one in three women worldwide has experienced physical and/or sexual violence in her lifetime. Women who experience violence also often face serious health consequences, including higher rates of unintended pregnancies, mental health problems, and sexually transmitted infections (STIs), including HIV.
Pass Marriage Law, Adopt Comprehensive Approach
(LILONGWE) – THE GOVERNMENT OF MALAWI SHOULD INCREASE EFFORTS TO END WIDESPREAD CHILD AND FORCED MARRIAGE, OR RISK WORSENING POVERTY, ILLITERACY, AND PREVENTABLE MATERNAL DEATHS IN THE COUNTRY, HUMAN RIGHTS WATCH SAID IN A REPORT RELEASED TODAY, AHEAD OF INTERNATIONAL WOMEN'S DAY ON MARCH 8, 2014.
ACCORDING TO GOVERNMENT STATISTICS, HALF OF THE GIRLS IN MALAWI WILL BE MARRIED BY THEIR 18TH BIRTHDAY, WITH SOME AS YOUNG AS AGE 9 OR 10 BEING FORCED TO MARRY. BAGHDAD (AP) — A contentious draft law being considered in Iraq could open the door to girls as young as nine getting married and would require wives to submit to sex on their husband's whim, provoking outrage from rights activists and many Iraqis who see it as a step backward for women's rights.
Schooling models haven't been adapted for decades, and The Malala Fund is shining the spotlight on key educational issues that need fixing and innovations that show promise.
Since starting in October 2013, the organization that rose as a response to the tragic shooting of then 14-year old Pakistani girl Malala Yousafzai, is finding its stride.
Gender equality is not just a concern for women and girls, a panel of experts gathered at the United Nations in New York stressed today, highlighting the need to engage men and boys as allies and agents of change in this global struggle.
"Gender equality isn't just a women's issue. It is an issue for all. It is a rights issue because women's rights are human rights," declared Phumzile Mlambo-Ngcuka, Executive Director of the UN Entity for Gender Equality and the Empowerment of Women (UN Women), as she kicked off an event on the margins of the annual session of the Commission on the Status of Women.