Nearly half of Syria's school-age children — 2.8 million and counting — cannot get an education because of the devastation and violence from a civil war now entering its fourth year, the U.N. children's agency said Tuesday.
There are many problems facing the world of education today but one that must be urgently addressed is its failure to equip young people with the skills they need to move into the workplace. A recent study has found that nearly one in four IT opportunities worldwide had gone unfulfilled in 2012 because of a lack of candidates with the relevant training or experience.
Add to this that IT is one of the fastest growing industries in the world today and it can be seen that if we are losing 25 percent of its job opportunities, in a global economy where job opportunities are already scarce, we are in big trouble.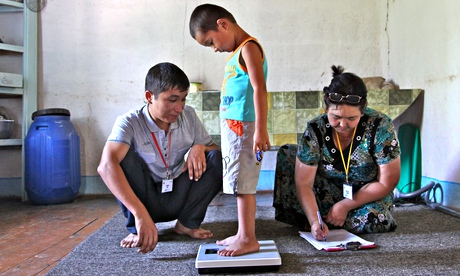 How do you find out how many victims there are of female genital mutilation or use technology? Unicef UK's chief advises on how to map out the needs of the world's children
Globally in 2012, about 40% of all babies born were not registered at birth – meaning they do not officially exist. Every child deserves the right to be counted and data is one of the most powerful tools we have to save children's lives, build their futures and influence social change.