Gender equality is not just a concern for women and girls, a panel of experts gathered at the United Nations in New York stressed today, highlighting the need to engage men and boys as allies and agents of change in this global struggle.
"Gender equality isn't just a women's issue. It is an issue for all. It is a rights issue because women's rights are human rights," declared Phumzile Mlambo-Ngcuka, Executive Director of the UN Entity for Gender Equality and the Empowerment of Women (UN Women), as she kicked off an event on the margins of the annual session of the Commission on the Status of Women.
UNITED NATIONS, Mar 12 2014 (IPS) - In order to go to school, Sarah, a girl living in rural Ethiopia, escaped the village and an arranged marriage at 14, returning to her home at age 23, when she could finally enter a classroom again. In a conversation with a youth advocate for education, named Chernor Bah, Sarah asked, "Why does it have to be so hard for me, just because I'm a girl?"
Sarah used to be one of the 100 million women, mostly from least developed countries (LDCs), who could not read.
Climbing out of extreme poverty -- and staying there – can be very difficult. A new report warns up to one billion people are at risk of extreme poverty by 2030 unless more is done to support them in hard times.
Unemployment, poor health, high food prices, conflict and natural disasters – these are some of the things that can drive people below the poverty line of $1.25 a day.
Nearly half of Syria's school-age children — 2.8 million and counting — cannot get an education because of the devastation and violence from a civil war now entering its fourth year, the U.N. children's agency said Tuesday.
There are many problems facing the world of education today but one that must be urgently addressed is its failure to equip young people with the skills they need to move into the workplace. A recent study has found that nearly one in four IT opportunities worldwide had gone unfulfilled in 2012 because of a lack of candidates with the relevant training or experience.
Add to this that IT is one of the fastest growing industries in the world today and it can be seen that if we are losing 25 percent of its job opportunities, in a global economy where job opportunities are already scarce, we are in big trouble.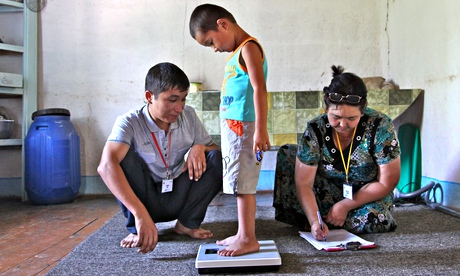 How do you find out how many victims there are of female genital mutilation or use technology? Unicef UK's chief advises on how to map out the needs of the world's children
Globally in 2012, about 40% of all babies born were not registered at birth – meaning they do not officially exist. Every child deserves the right to be counted and data is one of the most powerful tools we have to save children's lives, build their futures and influence social change.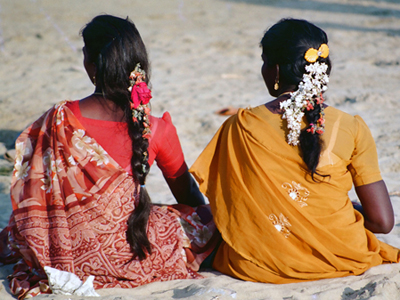 EDITOR'S NOTE: Changing ingrained traditions like child marriage India is not easy, and many challenges remain. A new program is trying to overcome these obstacles and give these girls a new life, an official from Landesa writes in a blog for the Center for Global Development.
NEW YORK (Thomson Reuters Foundation) - Warring factions in conflicts around the world continue to use rape as a weapon of war, often more effectively than guns, to shred societies and destroy lives. It is Zainab Hawa Bangura's job to disarm them.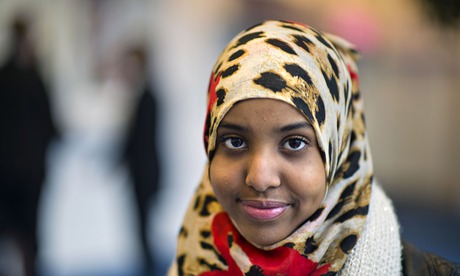 A practice that demeans, dehumanises and injures is not a tradition, it's a human rights violation. Headteachers can help stop this.
It has been deeply inspiring for me to hear that Fahma Mohamed, a 17-year-old supported by the Guardian, has attracted well over 212,000 signatures to her petition demanding action to end female genital mutilation (FGM). I applaud her desire to enlist headteachers and reach every girl at risk of FGM, for this is also a British and European problem, with thousands of girls still being taken abroad to be cut. Headteachers, and governments, have a vital role to play in helping to convince families not to send their daughters abroad and help those girls – some 24,000 in the UK alone – thought to be at risk. The decision of the Scottish government to write to every headteacher asking them to train staff and educate parents is a major step forward.
Editor's note: Editor's Note: Gordon Brown is a United Nations Special Envoy on Global Education. He was formerly the UK's prime minister. The opinions expressed in this article are solely those of Gordon Brown.
(CNN) -- I had to act. A frail 18-year-old Syrian refugee girl had pleaded: "Why have you abandoned us?" Her apartment in Homs, Syria, had been bombed, her family made homeless, her wheelchair-bound sister thrown out on to the streets with no shelter and no food but also no medical help and no schooling for the girls.