World Day 2022 at a glance
Relive the World Day 2022!
Watch the Day 1 of an amazing program where we advocate for every child's dignity and holistic well-being.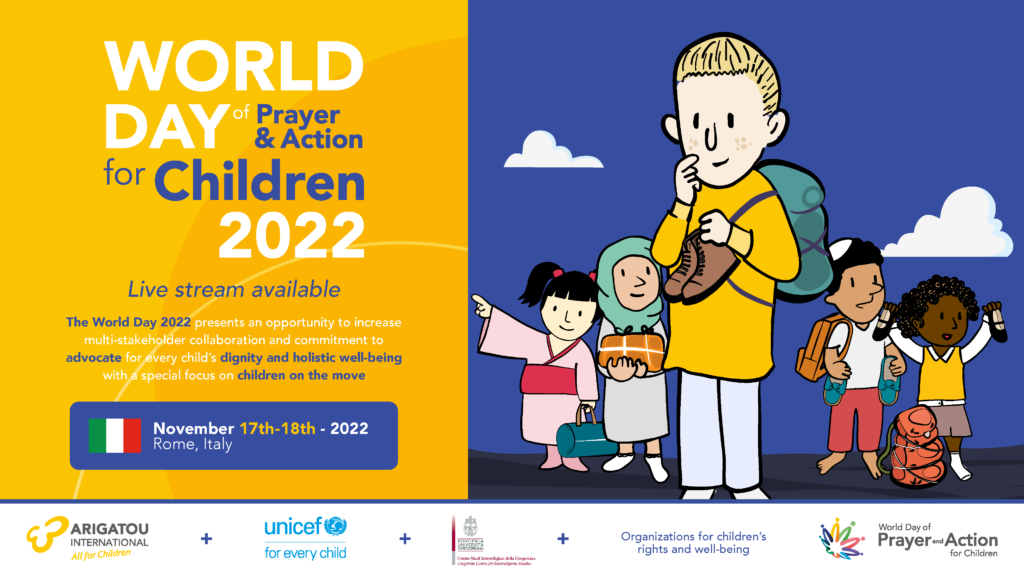 Watch the Day 2 of a wonderful program featuring a special event, the Launch of Toolkit on Nurturing the Spiritual Development of Children in the Early Years – A Contribution to the Protection of Children from Violence and the Promotion of Their Holistic Well-Being Host: The International Consortium on Nurturing Values and Spirituality in Early Childhood for the Prevention of Violence.